3701 SERIES NON-SKINNING BUTYL SEALANT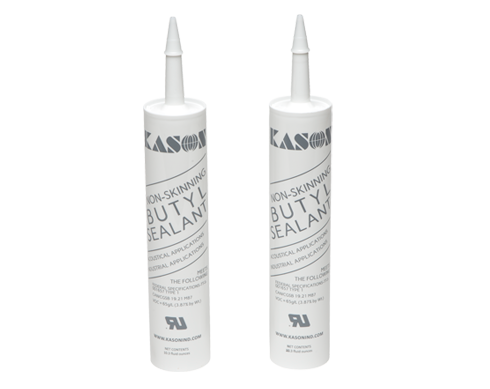 Premium grade butyl based sealant is permanently flexible and non-skinning
Moisture resistant, non-staining and paintable
Permanently elastic even when exposed to -60°F to 200°F temperatures
Made in America
Has a 50 year durability guarantee
Applications:
Walk-in Coolers and Freezers
Acoustical Applications
Industrial Applications
Metal Insulated Panels
Pipe Insulation
Standing Seam Roof Panels
Specifications
TEMPERATURE RANGE
Standard formula is serviceable from -60°F to 200°F (-51° to 93°C). Application temperature ranges from 10°F to 120°F (-12° to 49°C).
WEATHERABILITY
No cracking, bleeding, or loss of rubbery characteristics.