0049 DUTCH LATCH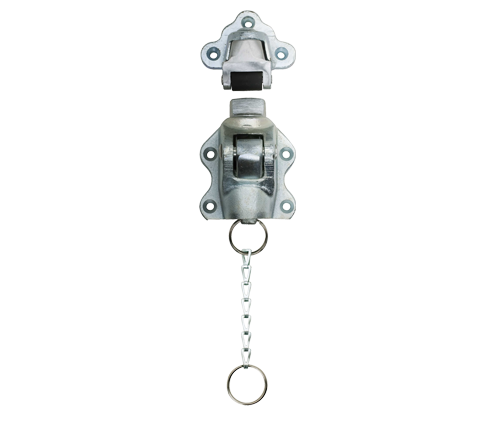 WARNING: No. 49 Dutch latch cannot be opened from inside when locked, therefore they should not be used on doors which are sole means of exit from walk-ins. When safety latches are required, see Kason SafeGuard® latches in this section.
Specifications
MATERIAL
Cast iron body and strike housing.
MOUNTING
Holes drilled and countersunk for 1/4" (6.0mm) screws.