1190 STRIKE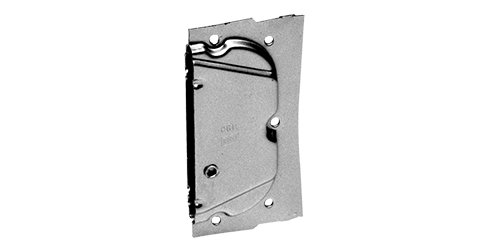 Side mounted strike pairs with No. 1190 locking point for solid panel lock-up.

Attach directly to frame member through rivet holes or with welded straps.

Fully enclosed pocket keeps pin clear during foaming.

Use with No. 1188S adapter.
Specifications
MATERIAL
Locking Points - steel housing and hook, high pressure die-cast cam.
Strikes - steel housing and pin.
FINISH
Special wash for improved foam adhesion.