PANELOCKTM 1154 BARBED STRIKE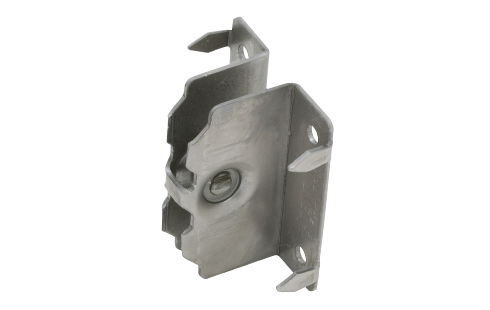 Features self-securing barbs that eliminate the need for nails or stables in soft rail material.
Unbreakable stike for use in rigid rail systems won't let go under the most severe conditions.
Engineered to resist spreading.
Flange-mounted enclosed strike eliminates the need to drill a hole for pin.
Large flanges help spread the load for better bearing on rails of soft materials.
Available in pin-to-flange offsets to suit a wide variety of rail thicknesses.
Centerline mark provided for easy positioning.